As a non-profit organization, Onenergy Community needs your support.
If you love what we share and what we teach, you can help us to reach out to help more people in need. Your Support Can Make A Big Difference!
Contribute your time
Have 10 minutes a day? Sign up to become our volunteers, spread the word on social media, organize live events, and so on. We will provide supporting digital materials to get you started.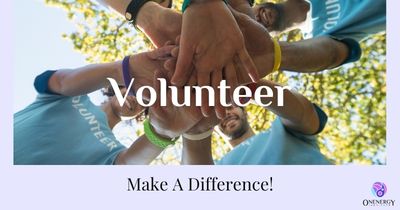 Volunteer sign up below; we will get back to you in 2-3 business days. 
Want to make a bigger impact? We can discuss what to do together. If you:
have over 10,000 followers on any of the social media, Instagram, Facebook, YouTube, LinkedIn, or
have over 10,000 subscribers on any podcast site, or
have a website that is about health, well-being, or spiritual growth
Please include your social media profile and/or website in the cover letter. 
Donate
We will put your donation to our cause fund. The cause for this period is: 
Natural Healing
Our organization will use the fund to host online and local events to promote natural healing methods i.e. qigong, yoga, and traditional medicines.